Company Overview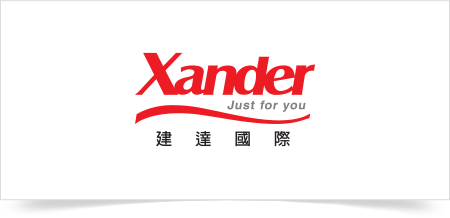 Established in 1997 by Cher Wang & Wen Chi Chen
Affiliated Company of VIA Technologies, Inc.
Registered Capital:NTD 909,000,000
Number of Employees:236
Became an OTC Listed Company in 2001
Established in 1997, Xander has since then been deeply rooted in the Taiwanese information distribution channel for 20 years, Xander International Corp. has received recognition and support from several world-class vendors as well as the approval and trust of large number of partners through its professional management team, robust financial structure, premium business management and all-around services.
Due to rapid changes in the environment, Xander has evolved to act as a sales agent for household appliances, mainly focusing on the consumer market. in 2002, Xander with merged the distributor carrying product lines of Fuji Xerox, Cisco and Dell. In addition, it is involved in projects with CTC market & enterprises market for over 15 years. Today, it has a concrete role in the commercial & value added projects market.
Company's Core Competitiveness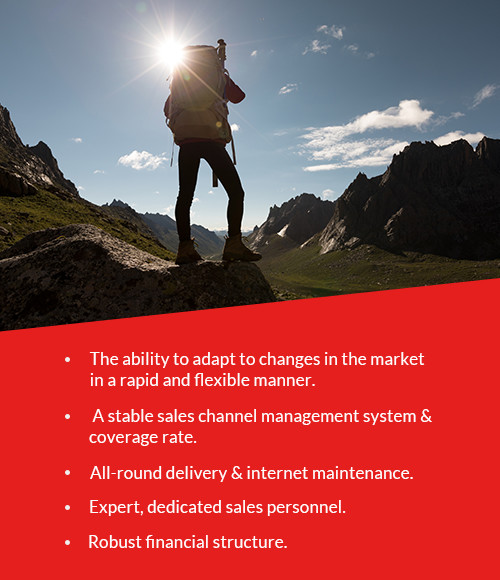 Management Belief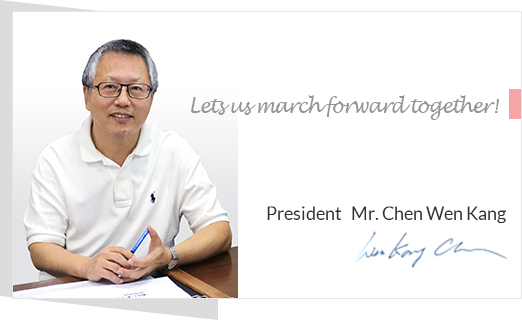 InApril of 2016, Xander experienced major management problems. The board of directors assigned Mr. Chen Wen Kang as vice president and after 4 months of system alterations, personnel adjustments, as of the end of August, the company's operations were back on track. Since then, the board has appointed Chen Wen Kang as the president of the company to lead Xander toward future developments.
"My name is Mark." – President Chen's address to Xandar employees was simple and devoid of redundant phrases. Chen talked about the challenges that Xandar will face and the methods of overcoming them:"Change is the only way that allows the company to move forward and it requires sacrifices, it requires expenditure, these are musts. In the face of market transformation, Xander has to be agile in its adjustments. Only through change can the organization remain flexible while facing all future challenges."
President Chen stresses: "We should focus and exert our expertise to effectively complete our tasks to maximize productivity and to allow closer team collaboration. If we portray ourselves as an efficient, seamless and a professional team in front of our current and future clients, we are giving them a reason to believe in our capabilities, therefore fulfilling their requests and expectations."
As face of 2017, Xandar has undergone over a year of internal organization adjustments, with the gradual alignment of internal consensus. Throughout the year, President Chen personally visited the clients and vendors of various levels and held discussions with the team, to determine the management strategies for the next 5 years.
Channel Strategies
Client Classification
Differentialized Management
Enroot External Markets
Develop New Markets
Product Strategies
Enlarge Current Product Lines
Accelerate Product Innovation
Commercial Product Total Solution
The revolutionized Xandar team has appeared, and although the future is tiled with challenges, success is within reach if we tackle them and move forward, one step at a time.
Lets us march forward together!
Core Values
Our core values are people-oriented